Christmas is coming, do you have any ideas for your boyfriend or girls friend or anyone of your family. Here are 10 best Christmas gifts ideas for men and women, just for your reference.
1, Electronics such as Iphone, Ipad etc...
Black Friday is also the unofficial start of the Christmas shopping season in the United States. Among them, all the latest version of electronics, mobile phones and ipads will be served as the main force, They will be the biggest highlight of the shopping lists.
During these days, you can choose yourself for a new Iphone13 with the lowest price in this year. Or choose an new ipad to your lovers for a Christmas gifts.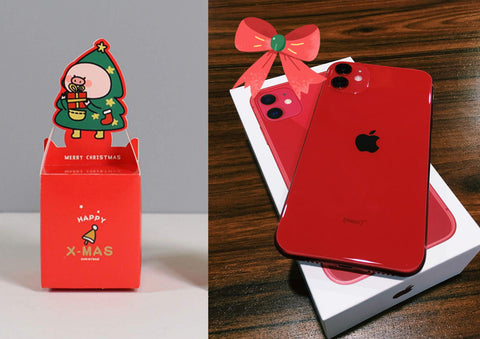 2, Jewelry such as necklaces, earrings, bracelets, etc.
There are a large amount of brands for you to choose necklaces, earrings, bracelets and other jewelry. Tiffany & Co., BVLGARI, Cartier and so on. They are all elegant and creative accessories add to the joy of the festival.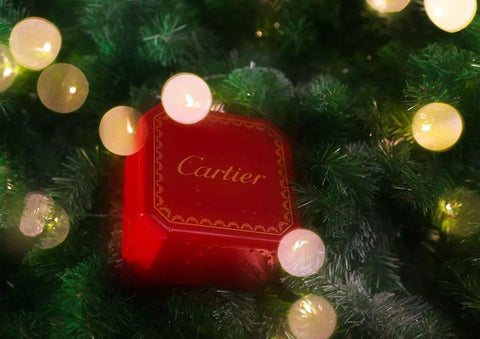 3, New top streetwear outfits for couples
This cold winter, come and choose two suits that fits couples. For example, spliced Christmas lamb woolen jacket coat, or the winter coat, is a very rich color choice. Looking at the Christmas holiday atmosphere, whether single wear or matching red scarf, they are unisex. Therefore, everyone can wear it!
4, Skincare lipstick
If your girlfriend or the girl you love is a rational person who doesn't like fancy and romantic gifts.At the same time, she likes to shop for Muji products. If you want a safe and ideal choice for Christmas gifts, you can try giving skin care products or lipstick. For example, MAC, DIOR, LAMER and Estee Lauder will be a best choice.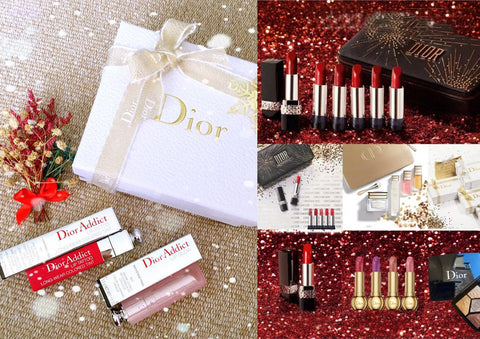 5,Christmas hairpins, headbands, cute headbands, etc
Christmas hairpins, headbands, cute headbands
Christmas is coming! How can you imagine that there are no decorative items on your head?  Want to have the same cute Santa Claus look? Come and buy our exquisite ornaments.We have the cutest hairpins and headbands. Don't miss it!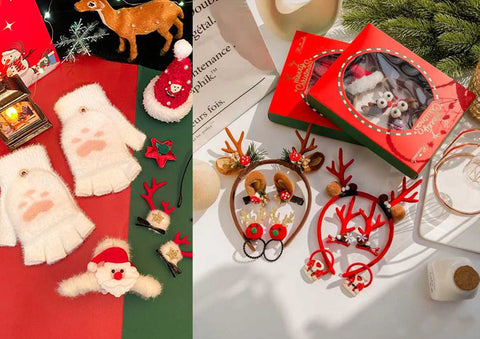 6,Christmas sweater for men and women
Antlers are one of the elements of Christmas, matching with gorgeous Christmas red, or with white and green bow, the overall look has a low-key beauty. The pattern design which arranges snowflakes, wheat ears and several symbolic patterns, and then put them in horizontal strips is a very popular Nordic style. 
For Christmas sweater Day, transform into a winter snow elf by wearing stylish and festive sweater.
7, Sweetest Christmas gift: sweet chocolate and delicate candy
Let the air of Christmas float light aroma and sweet! The sweet chocolate is the gift that every girl likes to receive, as to delicate candy. I am convinced that the girls are hard to resist its temptation!  It's so cute that they will be unwilling to eat. Sharing these candies with her during this winter festival will surely make your relationship even sweeter! Therefore, make your candy a must-have item in her carry-on bag this Christmas.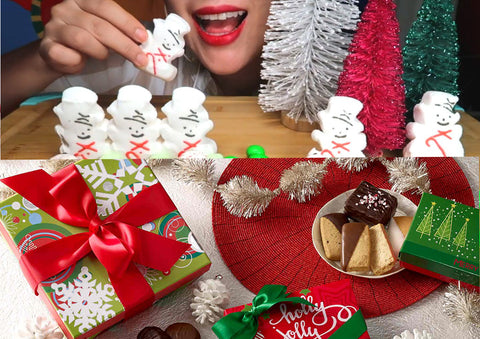 8, Warm and gentle Christmas scarf
The warmest and most thoughtful Christmas gift: a beautiful scarf or gloves  
Winter is a cold season, and we always pray for snow for the night at Christmas -- romantic, but remember to keep her warm at the same time! Beautiful scarf gloves will not only warm her up this winter, but also make her more beautiful. Of course, if you don't know how to choose a scarf for girls, you can learn about the current popular styles, add her favorite colors and styles, then take out enough patience to go to the shopping mall to choose one. As long as you see her warm smile on Christmas, everything is worth!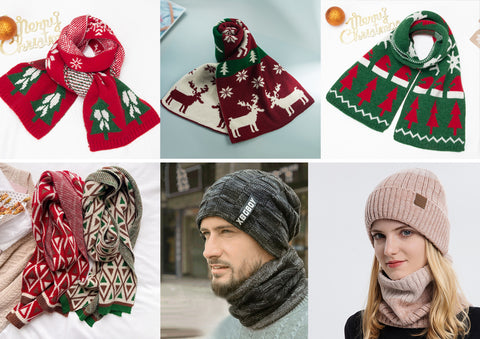 9, Christmas cups for couples
Christmas is coming, come and choose a Christmas cup. Such life objects will often add new sunshine and energy to live. We have to know to treat ourselves and life with this mug. Oh, by the way, remember to write a handwritten Christmas card, showing your best wishes and thoughts on the card.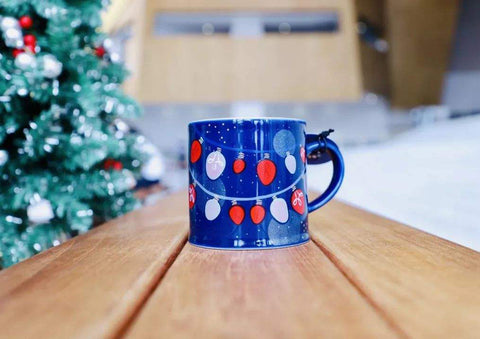 10, Luxury brand watches
As is known to all, sending a table to a girl on behalf of the general meaning of love. For example, Longines table is your best choice. Its watches are relatively high visibility, which is a representative of the table products. This winter, we are on sale and have some special discounts for you! Buy one table and show you true love on Christmas!Best wishes to you.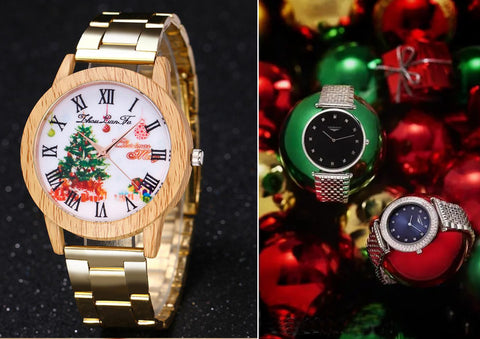 Now, which one will you prepare for your lover, comment to share with us.